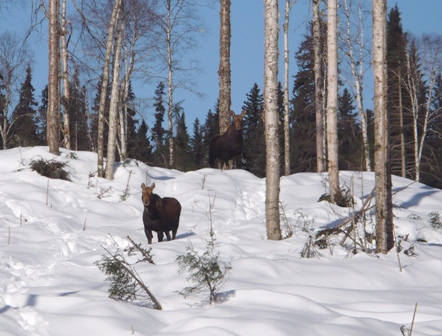 The Aleza Lake Research Forest office will be closed between Christmas and New Years. Our offices are open again on Monday, January 4th.
The staff at the ALRFS want to extend our best wishes for the holiday season. Enjoy the magic of Christmas and travel safe for those of you going out of town.
If you are looking for a little extra something special as a Christmas gift you may want to check out John Revel's book , "Devil's Club, Black Flies, and Snowshoes" A history of the Aleza Lake Forest Experiment Station from the 1940's forward. It is available locally at Books & Company.
Merry Christmas and see you all in 2010.